Yebber Ambassadors
We know how much many of you have grown to love hanging out at Yebber, posting reviews, and sharing your views with other reviewers. Some have grown so much attached to us that you're mistakenly taken as a staff on the Team!
To reward you and many whom have silently been supporting us all these while, we thought we should give you a little more and show how much we appreciate your love and support for Yebber and the Team behind it.
Yebber is in-search for a group of members and bloggers who dare to experiment with new stuff, gain new experiences and share their story with one and all on the Internet.
Who can apply?
Any male or female who...
* is a member of Yebber
* has at least 10 reviews on Yebber over the past 3 months
* enjoys writing reviews and share their experiences online
* loves meeting new friends and experimenting with new ideas
* enjoy using Yebber and share the site with family and friends
How to apply?
Send us an email at
[email protected]
. We will go through all the applications and select those who meet the criteria.
Please include the following in your email: Your Yebber username Your blog URL (if any) Your contact number Short write-up of why you deserve to be a Yebber Ambassador. (min. 200 characters)
Only short-listed candidates will be contacted, via email.
What is expected from the Ambassadors?
Upon confirmation of the Ambassadorship, you're required to…
* Link to Yebber.com from your blog using the Yebber Ambassador badge
* Write an entry on your blog about Yebber (You are free to voice your personal thoughts on this entry. At least 3 links has to be included within this entry to Yebber.com)
* Write review after your sponsored experiences within a week from date of experience on Yebber.com and your blog
* Write at least 2 new reviews monthly on Yebber.com
* Invite your friends and spread the words around! Be proud as a Yebber Ambassador! :)
If you've been selected as a Yebber Ambassador, here are the badges and codes that you can copy and paste onto your blog.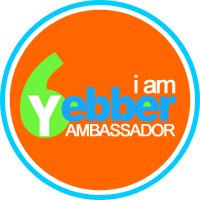 200px by 200px - Transparent Background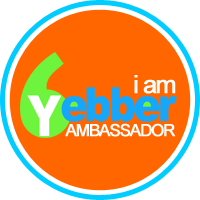 200px by 200px - White Background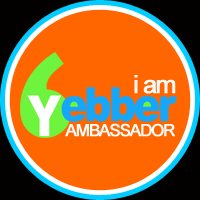 200px by 200px - Black Background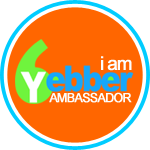 150px by 150px - Transparent Background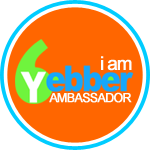 150px by 150px - White Background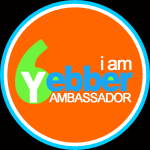 150px by 150px - Black Background
November's Exchange Rate
1=SGD 0.0587
24 Yebbers Online!
Double Yebber Dollar Category for November:

Sport & Recreation