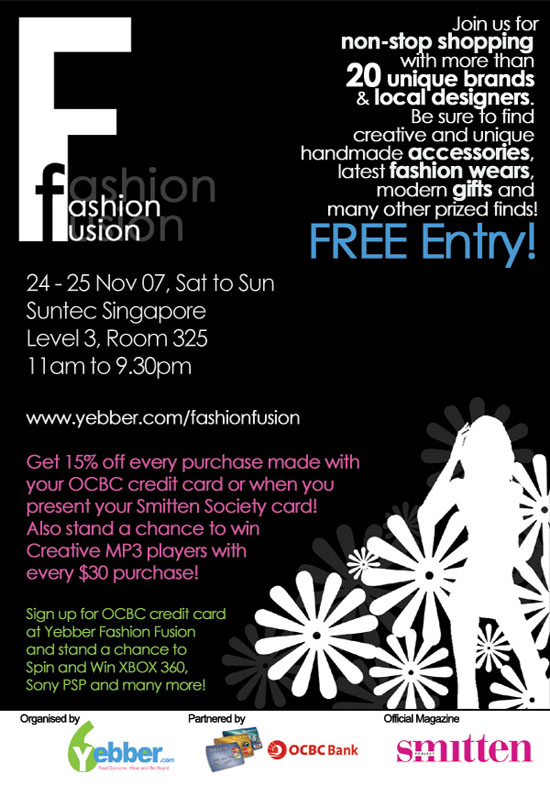 Frequently Asked Questions
What kind of tables will we be having?
These are tables of size 0.9m x 0.9m (3ft x 3ft) or 1.8m x 0.9m (6ft x 3ft). You would have ample space to showcase your products or to house your table top displays.
Will I have space for clothes rack?
Yes, you will have space for ONE clothes rack. Those who book the Deluxe Tables will have space for 2 clothes rack.
Will bags be provided for purchase?
Vendors will have to provide their own carriers/ bags for all purchases.
Can I sell second hand items?
Sorry but, this Event is purely for brand new items only.
What can I sell at the Yebber Fashion Fusion?
We are specifically looking for vendors to setup stalls for brand new men and ladies fashion apparels, dresses, clothes, shoes, handbags, jewelery, accessories, souvenirs, collectibles, etc. If there are other items that you would like to sell, just let us know. However, there will be NO selling of magazines, cooked food, drinks, CDs, DVDs, electronic items, illegal items, animals, plants, swords and any dangerous items.
What kind of publicity will you be having for this event?
This is the second Fashion Fusion event organized by Yebber.com and it is definitely a much larger one. Our people are working day and night to get the masses in for this event. Advertisements will also be published in some of the leading magazines and newspapers.
Strategically located at Suntec City, we will be having a constant flow of ready shoppers visiting the area. Timing wise it is also near the festive season, so expect a non-stop flow of shoppers to the event!
Fashion Fusion featured in: Project Smitten Issue No. 3, December 2007 8 days Issue No.892, Nov 22, 2007 CATS ad on 24 and 25 November 2007 Facebook Uniquely Singapore Suntec Singapore Singapore Sights Singapore Fairs Fashion is Spinach Blog 88DB
... more coming soon
What kind of payment modes will be available at the event?
Cash, Nets and Credit Card Payment modes are available. All payment made by NETS and Credit Card will be collected by Yebber.com on behalf of the vendors. Please note that there will be a surcharge of 6% for all NETS and Credit Card payments. Payments will be made to the Vendors within 1 month of the close of the event.
Why should I take part in the Yebber Fashion Fusion?
Be proud of yourself, your business, your products, the spirit of entrepreneurship, make some profit! AND of course for the fun of it all! Register for the Event Here
How can I link to the Yebber Fashion Fusion Site?
You can use the banners below on your site. Just copy and paste the html.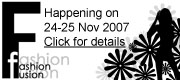 HTML Code for FashionFusion Link
Or use the following code to link to the official flyer as seen at the top of the page